Our Apartments are Pet-Friendly!
Finding pet-friendly apartments in Warren can be tough. Here at Warren Club Apartments we certainly understand how important it is to have our companions by our sides. That's why we are a pet-friendly community. We love your pets almost as much as you do.
Not only will your pet find a cozy place to call home, but they'll also be able to take advantage of many of the great amenities within and around our community. Call us today for more information on our pet policies and restrictions.
Pet Policy:
Warren Club allows cats and dogs
A pet addendum, current animal picture, and vet records are required
Pet Fees (Non-refundable)
$300 non-refundable fee
$30 monthly pet rent per pet
Pets may be dogs or cats but cannot be more than a total weight of 100 pounds.
We do not accept Pit Bull, German Shepherd, Rottweiler, Wolf Hybrid, or any mix of these breeds. Property staff reserve the exclusive right to make the final determination as to dog breed.
For further details on our pet policy, please contact our office staff.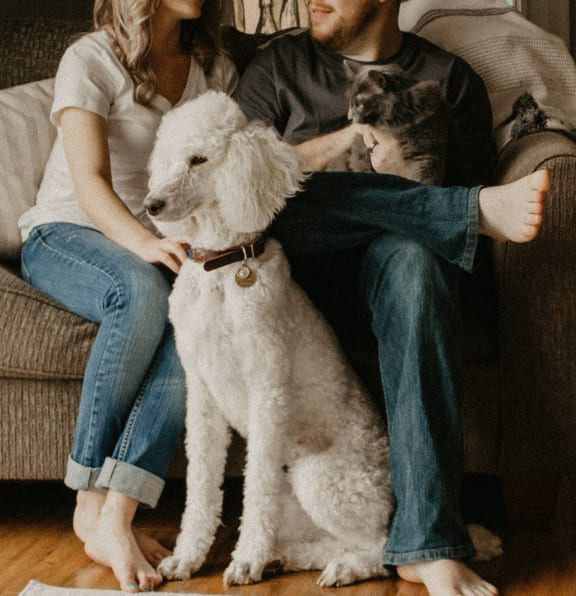 Testimonials
"I just moved in about 3 weeks ago and so far I am really pleased. There were a few little things on my move in sheet to be fixed and maintenance was there the same day.

- Anonymous
"I've lived here for over 15 years and will truly miss this place. The staff have been here for a long time and are very friendly to all. Any maintenance issues I've had were fixed quickly. There's no riff-raff hanging around and the people that live here seem to respect the property. I say 5 thumbs up!

- Anonymous
"I have lived here for about 6 months and so far I have no problems at all. I just love the fact that I can walk to the store and to my bank. Last month I referred a friend and they gave me $300 off my rent for February."

- Anonymous
"Warren Club is extremely nice apartment community, it offers wonderful features that are very accommodating to the residents."

- Anonymous
The pool is nice in the summer and they have activities for the residents to participate in. As I stated in the title, you cannot beat this area.

- Anonymous
5 Star Review: Very helpful and friendly office staff. Great location as well. Maintenance is great and takes care of problems promptly. I would highly recommend living here! Best management company around!

- Google Review
5 Star Review: Tremendous community to live in! Hard workers. Always trying to please. Lots of property upgrades to make the complex look clean and safe! I recommend 100% !!!! Thank you

- Google Review
5 Star Review: Great place to live!

- Google Review
5 Star Review: I spoke with Cameron in the office today regarding leasing a two bedroom apartment. She was very kind and very knowledgeable about their upcoming available apartments. I look forward to living here!

- Google Review
5 Star Review: I have been looking for an apartment in this area and recently toured Warren Club. I'm impressed with the neighborhood, the floor plans, and the cleanliness. An added bonus is that the people in the leasing office are very pleasant and helpful. Hope to have an apartment here soon!

- Google Review